Take a look at our featured unsigned artists.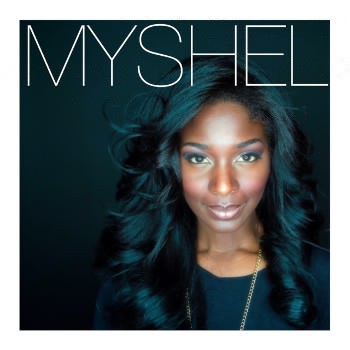 Myshel's voice has a distinctive tone with lyrics that impart hope and encouragement to the listener. Her experiences honed her artistry on a world stage _lled
with culture while traveling with her missionary father to several countries including her mother's homeland of Ghana in West Africa. Their journeys not only
deeply impacted Myshel's appreciation for diversity, but shaped her perspective as a singer and songwriter. "Singing in di_erent countries clearly revealed to me
the transcending power of music. The faces of people from di_erent walks of life, con_rm that music speaks a universal language that is deeply felt, believed and
embraced. It is an honor to be gifted with such a powerful means of expression. It must be used responsibly." Myshel has played a supporting role to many
household names. She's toured and sung background for R&B singers Kelly Price and Tamia Hill as well as Stacy Orrico, Don Moen. Matthew West and Grammy
Award winning artist Toby Mac, and Mandisa. The years spent in the background taught her many incredible lessons on what it really means to be a
servant leader. Cece Winans, her Pastor and mentor, shared her secret of success. "The way up is down" Stay humble, stay grateful and stay connected to the Lord!"
Myshel knows that her gift and purpose work hand and hand. Both working for something far greater than herself. She is excited about her new project
entitled UNSTOPPABLE and is overwhelmed with gratitude for the incredible journey thus far as well as the new adventures ahead. Byron "Mr. Talkbox" Chambers,
producer of Myshel's upcoming album states, "We are all so full of excitement because we cant wait for the world to hear it!" The multi-talented Kentucky native also uses her past platforms
as former queen of Tennessee State University and former "Miss National Black Hall of Fame" to inspire women to look beyond the surface to the radiant queen inside of them. Whether she is
singing or speaking, Myshel's greatest joy is inspiring people to dream big! "All things really are possible when all of heaven is backing you!" MYSHEL
Nine 14 Media and Ent.
415.991.0914
This email address is being protected from spambots. You need JavaScript enabled to view it.
This email address is being protected from spambots. You need JavaScript enabled to view it.
myshelmusic.com
CONNECT: CONTACT:
FACEBOOK.COM/MYSHELMUSIC
@MYSHELMUSIC
_____________________________________________________________________________________________________________________________________________________________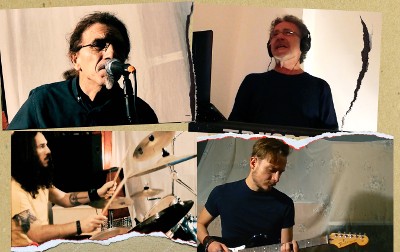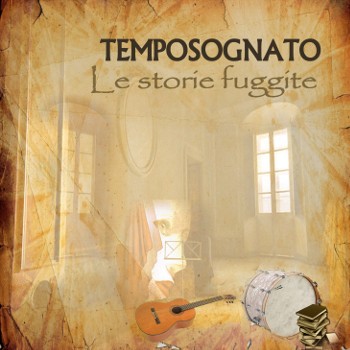 Temposognato and the new album "Le storie fuggite"
Le storie fuggite
are the second album of the Italian band Temposognato composed by Antonio
Sparapano (Voice, Guitar), Francesco Sparapano (Voice and Keyboards), Marco Sparapano (electric guitars) and Gabriele Sparapano (batteria).
"Le storie fuggite"
is available in digital download, on all major streaming platforms (Spotify, Deezer, etc.) and limited edition, since work is all in self-production, the classic cd on demand on the facebook page and on the site official.
------------------------------------------------------------------------------------------------------
---------------------
Biography
Francesco and Antonio Sparapano after the early 1970s dedicated to music studio founded the first
recording studio in their city.
In those years in the studio they come to contact and mature experiences with all kinds of music from
folk to rock developing their growth as authors and musicians.
Antonio Sparapano as author in 1990 and 1991 wins the Arte-Mare competition in Riposto in Sicily with
a jury presided over by Franco Battiato with the lyrics "Un vecchio davanti al mare " and " Il cielo sopra il mare" by Gianluca Attanasio.
The two musicians perform their most significant sound ascents with the birth of the Tiro a volo
that publishes a single edited by Polygram titled "Celestina" with a Tour in various Italian cities. In this
single, the rhythm is entrusted to Agostino Marangolo, who already drummer Pino Daniele with whom
he had played in the masterpiece of the Italian discography " Nero a metà".
Then in 1993, the band returned to the recording studio and released the album entitled "Dimbailò",
where it is noted for the first time a musical search that reverts to the traditions of their land in a context
of realword songs.
In 1994 the encounter with Francesco Messina (excellent collaborations with Alice, Franco Battiato,
Giusto Pio, Alberto Radius and others), known Italian producer, is passionate about the band's music and
the band flies to Milan to make recordings of thei
r songs in the studio "Stonehenge" with sound engineer
Pinaxa Pino Pischetola.
Album that for unlucky vicissitudes with the record company Sony never got light.
Despite this, collaboration with Francesco Messina continues and in fact in 1995 a piece of the
ir composition " Il silenzio delle abitudini" is played by Alice in the "Charade" album. After this magical
moment for their career in 1996, both Francesco and Antonio left the group and take different paths
leaving the music.
Francesco having experience as a sound engineer begins to work in television, radio and live service.
Antonio falls into a deep crisis but continues to write texts and tries to write a musical background book
entitled "A simple love story and music".
In 2013, there is a magical thing that brings the two musicians back to the "road" they had abandoned
almost twenty years before and the new (let's say) band Temposognato was born. A new work entitled
"Ritorno al viaggio" is born. An evocative title that perfectly draws their return on the "road" of their music.
_____________________________________________________________________________________________________________________________________________________________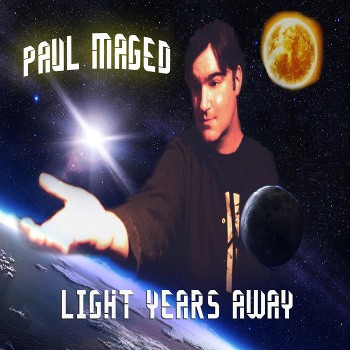 PAUL MAGED
Light Years Away
New Alternative Rock Album Press Release

"Light Years Away" marks singer-songwriter Paul Maged's follow up to his critically successful sophomore album, "Diamonds & Demons". Light Years Away is the first in a trilogy of EP's that Maged plans to release in succession. Maged calls the new music "a natural progression in my songwriting exploration with a more ambitious and eclectic sound." Light Years Away is produced by Multi-Platinum Producer Sean Gill of The Passengerz. The album will be released on October 10th, 2017 and available on all online music outlets including iTunes, Spotify, Amazon and more. CD's can be purchased through CD Baby. The first single will be the title track "Light Years Away" which will be accompanied by a video.
Diamonds & Demons was Maged consciously wanting to make a rock n roll record. It was named #1 album of the year by Monoblogue music and had positive write-ups in The Examiner, Popdose & Nashville Music Guide to name a few. Popdose wrote, "Paul Maged proves rock 'n' roll isn't dead; it just needed a reason to get out of bed in the morning." Early in 2015 Maged began writing new music. He said, "After 'D&D' I really wanted to free myself from inhibitions and let the music release itself in whatever shape and form it takes and not change it consciously to what I think it should be." Resisting the shackles of writing songs that would play big live, Maged challenged himself to write more varied and mature songs both lyrically and musically. The result became more than a full album's worth of songs spanning many different genres. Producer Sean Gill calls it "Maged Music, its own entity". Gill as well changed his approach on the production side, choosing to use more instrumentation and layers, creating a more lavish soundscape that would bring out different flavors in the music. Acknowledging the direction the music industry has taken and how music is currently disseminated, Gill persuaded Maged to break the new music into a trilogy of conceptual EP's to be released just a few months apart.
Light Years Away includes six plus songs and marks the first of the trilogy. The opening track "PC Police" could be a cut off Diamonds & Demons, a pop punk, socially conscious song. But where "Diamonds & Demons" expressed more rage in its approach, PC Police revels in a sarcastic and satirical look at the hypersensitivity of political correctness that permeates today's society. "Moment of Strength" is a soulful piece of music Maged calls "Billy Joel meets The Killers meet Michael Jackson." "Light Years Away" is a song about human kind's evolution within the universe and the consequences of its actions but is also an ode to loved ones we share our journey with. "Ashley Jane" is a pop tune full of imagery with a twinge of Mumford & Sons and is a song that Maged fully dreamed which includes a guest appearance by harp player Cabbage Pomeranz on harmonica. "Half Moon" is a dark, haunting and atmospheric song. "Like a Stone" is Maged's tribute to Chris Cornell who was a big influence on Maged. His acoustic cover of Cornell & Audioslave's "Like a Stone" has Maged playing all instruments and co-producing with Gill. Light Years Away marks Maged's new vision and direction of exploring various musical landscapes while using his music emotionally and lyrically in a personally cathartic way.
Paul Maged wrote and performed stand up and sketch comedy for over a decade straight out of high school. He appeared in background roles on Saturday Night Live as well as lead and supporting roles in independent films. An important part of Maged's life, Paul wished to somehow tie his comedy past into this album. Light Years Away is accompanied by a video to the title track in which Maged parodies his comedy days; playing animated versions of himself as comedy characters he played during his decade plus in comedy. His "comedy band" includes Stoner Moonshine on bass guitar, Italian Chef/Mafioso Vinny Tortellini on lead guitar and legendary Porn Star Randy Phella on drums. The video showcases the lighter side to Paul as his comedy band plays live in space. Other videos for this album include PC Police and Like a Stone.
Album Credits:
Contact: Produced by: Sean Gill
Paul Maged Music & Lyrics by: Paul Maged
This email address is being protected from spambots. You need JavaScript enabled to view it. Keyboard, Piano, All Vocals: Paul Maged
www.paulmaged.com Lead Guitar & Bass: Ari Friedman (except Like a Stone)
646.342.5665 Drums: Marc Hoffman (except Like a Stone)
www.twitter.com/themagedman Harmonica: Cabbage Pomeranz (Ashley Jane)
www.facebook.com/paulmagedmusic Piano, Keyboard, Bass, Acoustic: Paul Maged (Like a Stone)
_____________________________________________________________________________________________________________________________________________________________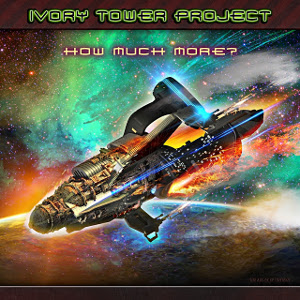 _____________________________________________________________________________________________________________________________________________________________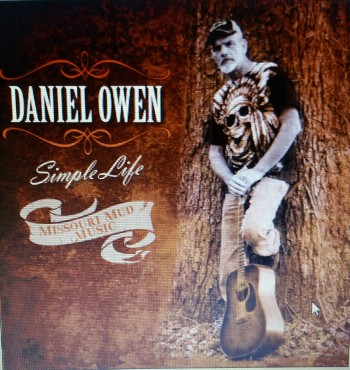 _____________________________________________________________________________________________________________________________________________________________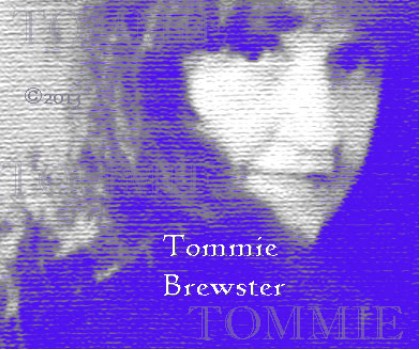 .
Tommie Brewster
is a musician, songwriter, producer and a USA Blues Hall of Famer with several released charting albums on CDBaby
"Music is a way of life"
_____________________________________________________________________________________________________________________________________________________________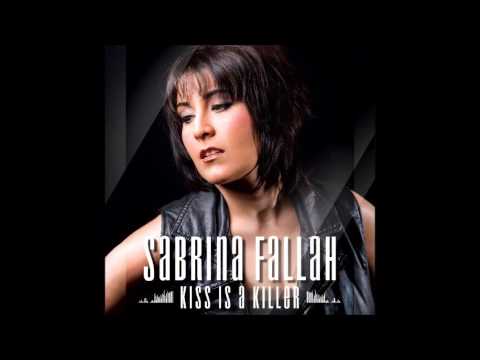 BIO

Sabrina Fallah is a rock artist from Ottawa, Ontario, Canada. A natural on stage with her polished vocals to her guitar playing, this talented singer-songwriter has a powerful voice and a lot of personality. Sabrina has already made a name for herself by performing wherever possible over the years.
Some of her music influences include Green Day, Bon Jovi and Billy Idol. You can hear a bit of each of her mentors in her original songs where their influences have become a part of her unique blend of style.
She performs widely in Ottawa, Toronto and extensively in Central Canada. She has entertained audiences at various Canadian and international venues and festivals, as well as charity events.
The first EP of original songs by Sabrina Fallah was recorded in England by producer Stuart Epps, who has worked with notables like Elton John, Led Zeppelin and the like. This was released as her self-titled rock EP on iTunes. Songs from this EP are played on radio, particularly by Canadian, U.S. and European university, college and online radio stations.
Sabrina released her single "The Frontline" along with an Official Video in August 2015. Chris Birkett, an award winning producer, produced "The Frontline". He has worked with some of the biggest names in music: Peter Gabriel, Quincy Jones, Buffy Sainte Marie, Sinead O'Connor, and more.
In February 2016, Sabrina made a trip to Nashville, Tennessee where she had the opportunity to co-write with several songwriters and record brand new songs with veteran producer Kent Wells. Sabrina filmed two acoustic videos for two tracks from her EP, which were acoustically recorded. Her new EP "Kiss Is a Killer" and her videos can be heard and seen on her official website as well as on her other social media sites. You can now purchase her EP on iTunes.
_____________________________________________________________________________________________________________________________________________________________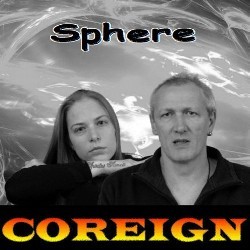 COREIGN is a Swiss Progressive Hard Rock Studio Band.
While Progressive Hard Rock is sort of a "least-deviant drawer" to describe COREIGNs style, Curry and Reto, a married composer couple, however write songs across many Genres and it thus is very common for them to release also compositions and songs like Symphonic, Ballad, Funk, Blues, Rock, Punk and many more, and in any blend and sort of cross-over style, containing, but not limited to Gothic, Classic, Film and Musicals elements. It somehow is this ability of blending many influences into a song, while always sounding in their very unique COREIGN-style, that makes this Band a musical Chameleon.
Starting in April 2013 it soon became clear that, when two composers with similar taste and the ability to cover all instruments meet, this would be the blast. Choosing CORE [2013-2016] as their first band name thus was the obvious, reflecting this "inner circle" feeling of the two. While first the production of existing compositions of Curry and Reto was the goal, they soon started to compose songs together, mixing their wide variety of influences into their new combined song material.
Curry is fond of Progressive Rock and bands like "Within Temptation", "Evanesence" or "Nightwish", Reto's influences mainly stem from Hard Rock, Metal and Punk bands like "Led Zeppelin", "Cure", "Ufo" and many others. Having Rock Music as their melting point play ground, they released 7 Albums, 1 EP and 1 Single between March 2014 and March 2016, produced all by themselves within an ultra-short time. Using few correction and re-recordings, their songs keep a very vivid and live-sounding character that prefers the authentic, direct, raw and pure sounding over the nowadays over-corrected and over-produced.
Due to the fact that there are hundreds of Bands by the Name of CORE, they decided to rename their Band to COREIGN, starting in June 2016. And up to date, they keep a very high pace of producing one new album every few months and are thus constantly working on their next album...
Their goal is to further improve in crafting and technical production, still doing everything on their own: composing, arranging, playing, recording, mixing, mastering and producing; all is done by themselves. And, be assured, they will keep on interpreting "progressive" more as "avant-garde" than as a fixed Genre and they will surprise us again with new compositions, that in a very exact sense would reflect what the definition of Jazz would mean: absorbing just every possible influence, combining it anew, and bringing it out again surprising...
COREIGN Discography
Album 'Continuity' - 13 songs, released Oct 2017
EP 'Silence' - 6 songs, released July 2017 [1]
Album 'Infinity' - 13 songs, released July 2017
Album 'Lucidity' - 13 songs, released April 2017
Album 'Equality' - 13 songs, released November 2016
Album 'Affinity' - 14 songs, released September 2016
Album 'Sphere' - 13 songs, released August 2016 [2]
_____________________________________________________________________________________________________________________________________________________________